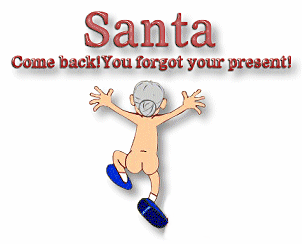 Sloane Grammar School boy, if you seek your memorial,
look around you.




DON'T FORGET!! -
PLEASE CHECK THE ANNOUNCEMENTS BOARD AT THE FOOT OF THIS PAGE FOR ANYTHING IMPORTANT and, after you Log In, the CALENDAR OF EVENTS PAGE FOR DETAILS OF FORTHCOMING EVENTS.
If you're having trouble logging in because you've forgotten your Password, click on Forgot Password? inside the Classmate Login box that appears after you click Sign In and you'll be Emailed a link to reset it.

You'll find other helpful tips under REMINDERS below.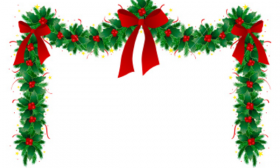 The Sloane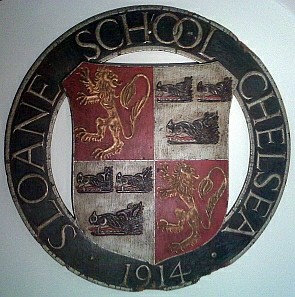 Hello and Welcome to

Mark Foulsham's

Sloane Grammar School website
If I built it I knew you would come

A School that invited loyalty
(Quote by Don Wheal)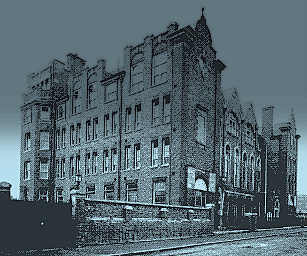 Gone But Not Forgotten
'Men are we, and must grieve when even the shade
Of that which once was great is pass'd away.'

William Wordsworth
On the Extinction of the Venetian Republic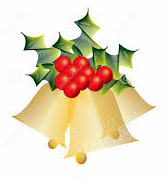 You may think you're done with the past but the past isn't done with you!


"The merits of a school are judged as much by the men it produces as by their achievements as boys" -
(Old Cheynean D.J. Cowie, March 1929)


Register and link up with old school friends again and become part of Sloane Reunited.
If you were a pupil or member of staff at Sloane you qualify to register for the website. Click on Missing Classmates at the top of this page to see if we've been expecting you. If you see your name click on it and follow instructions. If your name's not there click on BECOME A MEMBER to learn more and then click the ADD NAME button to start the ball rolling or click Contact Us at the top of the page or the Click Here To Register! button below if you're already sure you want to join us. Read what you see then complete the box at the bottom of that page to ask me to add your name to the list.
It's Free, it's Easy, it's Secure
and
You're Never Alone As A Sloane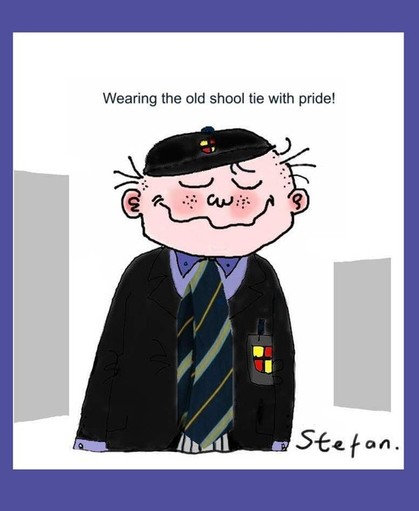 Self-portrait by Stefan Bremner-Morris
If you're a member, click on an image (


) at the top for more.

Here's what you'll find -

= Messages waiting for you. The red bubble shows how many.

= Website activity. Check for things you may have missed.
= Member functions like Profile, Contact, and Password changes.

AND -

If you're already a member please remember to keep your Email address up to date using Edit Contact Info, to be found by clicking on
the image at the top of the page.

Please don't forget to use the Notify Me page under the
image to make selections that will help you keep in touch as well as help you enjoy all the website has to offer.

You may already have the latest version of Adobe Flash Player but your browser no longer uses it automatically and it will not be supported at all after 2020. The Members Online feature uses Flashplayer (as do some animations and slideshows) so if it can't be seen clearly in the bottom right of your Home Page, click your mouse on what you can see and you'll be prompted to run Flashplayer. Agreeing will see the Members Online window re-appear. The same applies to animations and slideshows that don't show automatically. Use your Search Engine to search the web for how you allow Flash automatically in the browser you use.

Please remember to Log Out when you leave the site by using the Log Out button to be found under the
image at the top of the page.


AND FINALLY, IF AT ALL POSSIBLE, -
Please let a close relative know of your participation in the Sloane website and show them how to use the Contact Us page to notify me in the sad event of your death. Not only will this allow me to notify other members, it will also put a stop to any website generated emails finding their way to your Inbox. Thank you.
Come on in!
Don't be late!
This is one detention
You'll be pleased to take.


A WARM WELCOME

to fellow Cheyneans and passers-by, from the Official Sloane Grammar School 1919-1970 Old Cheyneans and Friends web site.
Mark Foulsham, at Sloane 1963-70, created this site in August 2008 to record for posterity all that I can, and for all those who attended Sloane or simply have a Sloane connection, to share and enjoy. Feel free just to browse or, if you feel you qualify to join us, make full use of the site by becoming a Registered Classmate. Click on the Click Here to Register button above to start the registration process. It's Free!
I'll also be happy to send a personal invitation to anyone else with a Sloane School Chelsea connection who you think might like to join us. Just enter their Email address in the MISSING CLASSMATES box to your right and click Send Invite.
We may not understand why but memories of our days at Sloane remain with us while others do not. Whether they're good or they're bad, I'd like to give all old boys the opportunity to keep those memories alive.

Aspirations and Objectives

Sloane never had a motto and although our school badge is based on the lion rampant and boar's head of the Cadogan family crest their motto, Qui Invidet Minor Est or He That Envies Is Inferior, is not really appropriate so I'll adopt the one to be found on the Coat of Arms of the Royal Borough of Kensington and Chelsea as it suits us nicely -

Quam Bonum In Unum Habitare

(What A Good Thing It Is To Dwell Together In Unity)
It is hoped, in some small way, to be able to have similar objectives to those stated for the first issue of The Cheynean in December 1926 -

"To record faithfully the major activities of the School, to promote and foster a corporate spirit in the School, to excite a greater keenness both in the games and in other phases of its social life, and to serve as a link between present members of the School and the Old Cheyneans". -

and also to bring together, once again, old friends and classmates, and those of us who have outlived the school and share a common interest in its history and its future.
Sadly, I've no memory of having ever sung or even heard a school song but apparently one was written by music Master Mr Seymour Dicker in 1928, and was first sung in July of that year by pupil J E Bush. What became of it after that first performance is a mystery but it contained the lines -
"Salve, the School and its scholars so keen,
Long may they keep its memory green."
If you've any memories of Sloane you'd like to share, use the Contact Us page to send them in and, whilst you're there, register for the site as well.

Once you've registered, you can activate the Instant Messaging feature that allows you to hold a 'real-time' online conversation with anyone else who has logged on to the website. You can also send a message to someone else on the site via the Message Centre or by using their Profile. Click on their name on the Classmate Profiles page then click on the red 'Send ? a private message' at the top of their Profile.

After you've registered, why not take a look at all the Classmate Profiles ? Even if you don't know the person involved, the information they've put on their Profile can be interesting, illuminating and fun, and often brings back memories of something you thought you'd forgotten about.
If, at any time after becoming a member, you're unsure about anything click on this Using This Site link for an explanation or contact me direct via the Contact Us page.
* * * * * * * *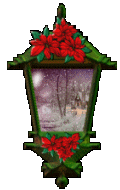 Why Not Take a Look at Where your Classmates are Living?

Find out the Postcode of a Classmate from their Profile (if they've agreed to let everyone know it) then Click on the link below, enter the details where it says 'Address', then Click on 'Go'. Not every country is covered yet and those that are have limited coverage, but it's worth a try.
Here's the link. Have fun - http://www.vpike.com/

* * * * * * * *

BREAKING NEWS!!

PRE-CHRISTMAS GET-TOGETHER
It's that time of year again when old schoolfriends put fears and worries to one side, get their piorities right, and join other like-minded individuals for a beer.
Some of the 1964 Sloane intake are in the habit are in the habit of meeting for a drink a few times a year, I know beacuse they usually invite me along and I read somewhere that a few glasses of wine or beer can prolong life, so I usually go. The media and the medical profession being what they are, though, that is always on the lookout for news or changing their mind about what they've said a week after they've said it, I might sometimes have to revise my decision to join them for a drink. As if!
Anyway, on Friday, 6th December, from lunchtime until falling over time, some of the 1964 intake and I will be imbibing in the White Horse, Parsons Green Lane, Fulham and have asked me to throw open an invitation to all. So, if you're able, please do your best to join us for some good beer, good food and good company. I promise you you'll find it a rewarding experience. Darn it, I'll have to be on my best behaviour now.

ELECTION LATEST!

With the General Election now only two weeks away, the Labour Party's Diane Abbott has attacked what she calls "more Tory lies!"
When asked about ribbed condoms she said they tasted nothing like ribs.


CHRISTMAS PRESENT NEWS!
NOW'S YOUR CHANCE TO FORGET THE PAST WITH A PRESENT!


Are you stuck for something to get your friends for Christmas? Well, I was until I spoke to Waddington's about producing something that would combine what's been at the front of most people's mind for the past three years and kept this Home Page busy for almost as long.
We've come up with 'The Brexit Board Game'!
In the run-up to the festive season, it already seems destined to be this year's big seller and not just in Britain. Worldwide sales are rocketing!
The family game provides endless pleasure for all the family, as its unique rules mean that just before a player threatens to win, a delay can be requested that once again resets the clock taking everyone back to the beginning.
At the start of the game, each player is given an in-game assignment. For example, "Bring the same proposal before parliament three times," or "Lose Scotland, Northern Ireland and a third country of your choice."
Once every player has chosen an assignment, the game begins in which each player tries to take back control and cause as much irreparable damage to the economy as possible – without forgetting their original assignment of course!
During the game, players always draw Chance cards that may turn out to be good or bad, such as: "Leave the EU without paying", "New elections: enjoy another deferment!", "You have become second in a vanity match, after Speaker John Bercow", and, "A government report says Brexit is even worse for the economy than expected, pay 35 billion."
In the meantime, you have to be on the alert for the in-game crook – Nigel Farage – who is always lurking to take the players seats. You also have to watch out for the lifeless opposition from the Labour and Conservative benches, but be warned, they can fall apart internally at any moment.
Each game is expected to last approximately five years, or until all the other players concede out of sheer boredom.
The game is fun for Brexiteers, Remainers and anyone who enjoys watching a country do as much damage as possible to itself.
Get your game now before the High Street shops close for good!

PUB GAME

Another game, popular in pubs around the country at the moment, is designed to help people find where they stand morally. Unlike The Brexit Board Game, this game is short. In fact, it only has one question but by giving a spontaneous, honest answer to the test you and eveyone else in your party will learn a lot about you.
THE SITUATION features an unlikely, completely fictional situation in which you will have to make a decision. You are in York. There is chaos all around you caused by a hurricane, with flooding of biblical proportions. You are a photo-journalist working for a major newspaper, and you're caught in the middle of this epic disaster. The situation is almost hopeless but you know you have to shoot career-making photos. Nature is unleashing all its destructive fury and there are people in the water swirling all around you.
THE TEST
Suddenly, you see a man in the water, fighting for his life, trying not to be taken down with the debris.
You move closer.....Somehow, the man looks familiar. You suddenly realise who it is.....
Yes, It's Jeremy Corbyn, and he's clinging desperately to a lamppost! He's losing his grip and looking like he will go down forever.
You have two options:
You can save Jeremy's life or you can shoot a dramatic Pulitzer Prize-winning photo, documenting the death of one of the country's most well-known men....
THE QUESTION
Here's the question you must ask yourself...........
Would you select high contrast colour or would you go with the classic simplicity of black and white?
PLEASE NOTE: Other political leaders are available for drowning. The choice is yours.

FRONT PAGE NEWS

RAIN CONTINUES TO FALL IN VENICE!
With floodwaters in Venice now at their highest for fifty years, gondoliers are making the best of the situation by taking tourists on roof-level tours among the historic and picturesque spires, chimneys, and TV aerials of the historic city.
Despite ongoing warnings from environmentalists, local entrepreneurs have been quick to adapt to the new market conditions.
"It's-a not so bad," explained one veteran gondolier.
"Now we can offer tourists a view of Venice that they've never seen before. Normally you would need a helicopter to see the city from above, but now you can just look over the side of the gondola and see the fish playing in St Mark's square. Sure, the basilica has some amazing golden mosaics inside, but now we can take tourists on a magical tour of the basilica's roof tiles.
Some days we used to have trouble drumming up business, but now tourists have a choice between buying a ride from us, or spending all day treading water. And when the tour is over we can drop them off at their hotel. In fact, if they leave their window open we can sail them right into their room."
Another gondolier agreed that the flooding is good for business.
He told us,
"A rising tide lifts all boats, eh? Heh, heh. Oh, I hope to God my home and contents insurance is going to cover this."
Amid speculation that the latest floods are due to climate change, environmental experts say they have detected a correlation between cities built at sea-level in lagoons and cities which get wet from time to time.

And talking of floods -
The recent floods in Yorkshire understandably upset most people but Mick and Terry of Mexborough, South Yorkshire were over the moon. They've been waiting for this day since they won a speedboat on Bullseye in 1983.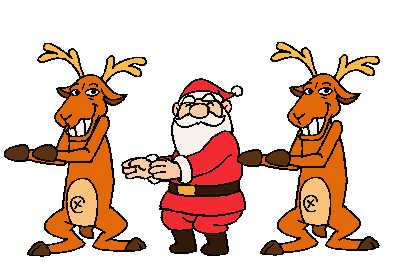 HOME FRONT NEWS

Sorry to start on a low note, but I did mention it to one of the people I was due to meet for a drink earlier this week so thought I'd better update them. My daughter is four months pregnant but we had to get her into hospital quickly last Tuesday as she was in a great deal of pain. My wife dialled the NHS Helpline (with hindsight she should just have dialled 999) and talked them through the situation only to be told an ambulance would be anything up to 2 hours! After an hour, our elderly neighbour drove my wife and daughter to the hospital where she was put on a trolley in A & E. Some hours later they decided she not only had a bladder infection but scans showed there was a blockage in one of her tubes, which was the likely cause of the pain. We were warned that there was a chance my daughter would lose the baby and that her own life was in danger too. The good news is that after an emergency operation to remove the blockage mother and baby are OK although my daughter is still experiecing some pain despite being dosed up with morphine. They're saying she might be in hospital for another week at least but the signs are good.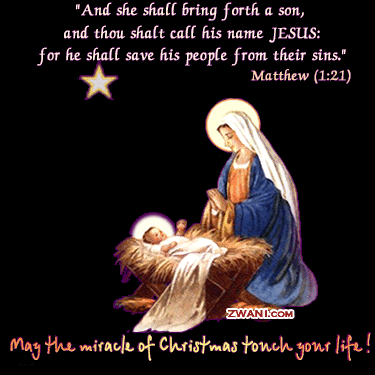 Flowers are synonymous with hospital, among other things, aren't they? My wife says I never buy her flowers! To be fair, I never knew she sold them!
I went out for a drive looking for some for her and picked up a bloke hitch-hiking. He asked me if I wasn't a little bit afraid that he might be a serial killer. I told him the chances of there being two serial killers in the same car were remote. He asked to be dropped off almost immediately so I pushed him out quickly and grabbed some flowers at the petrol station. I also bought a lottery ticket there and went home to the wife.
I asked my her,
"What would you do if I won the lottery?"
She replied,
"I'd take half and leave you."
"Great!" I said. "I've won £10. Here's a fiver. Keep in touch."
She didn't find it funny so to make it up to her I asked her if she fancied some super sex. Her upsetting response was, if it's all the same to me, she'd just have the soup. I swore at her a few times and my confused Grandson was a little surprised by our conversation as he's used to hearing me call his Nan 'Darling' and 'Gorgeous'. In fact, he once asked me why I still did after 38 years of marriage and I told him,
"Truth is, I forgot her name years ago and I'm too scared to ask."
It's not all one way traffic with the wife though. She does like her occasional jokes. In conversation with my her last week we got around to the subject of death. I told her I wanted to be cremated. The following day, I got a phone call from the crematorium. Apparently I've got an appointment next Tuesday.
I took myself off for a drink after our set-to so I could recover my thoughts, and ended up going line dancing afterwards. Well, it was a roadside sobriety test. Same thing. Those blokes from Village People weren't impressed with my style though but I did manage to walk the line.
It had been a bit of a strange day all round. Earlier I had thought my luck was in when I found a hat full of money but the situation changed quickly when I found myself being chased by an angry man with a guitar.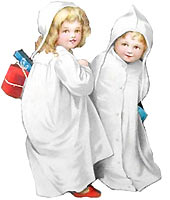 As you'd expect, Christmas has been on our minds at home and we've been discussing presents. I say it every year, but I really don't need anything, especially cardigans that I wouldn't be seen dead in and end up stuffing in a drawer for a year before dropping them off to the charity shop. I don't mean to sound ungrateful but I wish they'd cut out the middle man and take them straight to the charity shop and save me a journey.
My youngest boy has decided he wants a new electronic cigarette, now called a vape, to replace the one he lost. None of my kids believe me when I tell them vaping is nothing new. In fact, it was even popular among babies in my day. I still keep some in the bathroom cabinet -
I got my wife's present earlier in the year, after one of our arguments. She said it was a present with me in mind and she wanted some of those pills that give a man an erection. She'll get a nice surprise when she opens her diet pills.
Do you remember your parents coming to you for Christmas? This Christmas my parents are coming to stay with me. When you've left home but you're still young, you go back to your mum and dad's for Christmas, but when you get to a certain age they come and stay with you. Which is nice. Proves that life moves on and you are looking after them, as they looked after you.
We were sitting there one Xmas - Xmas eve, about ten in the evening, watching a film. I turned to Mum and Dad and said:
"Bed! "
Mum replied:
"But Mark - the film's only just started "
I said,
"I don't care. Go to bed. And don't think you're sleeping in the same room, either. You might get away with that kind of thing under your own roof - but I think you'll find I pay the bills round here. And get a job, dad - and stop treating this place like a hotel."
Christmas always makes me think of my relatives, especially my uncle Ted. At Christmas time, there was nothing he loved more than sitting in front of a warm fire, mulled wine in hand, and singing Christmas songs until he slowly fell asleep. Maybe that's why he had to retire early from the Fire Service.
Our Christmas preparations were eased a little this year after I bought some inflatable decorations. Now, I'm forever blowing baubles. Still, I need the exercise and I'll be a changed man after Christmas. But I make a point of never blaming Christmas. I've been fat for a long time.
Enjoy yourselves this year and don't forget, you must never stop believing in Father Christmas.
Once you do, you only ever get socks for Christmas.
Stay merry!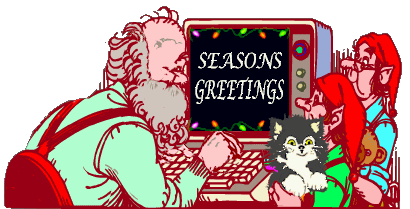 JOKES OF THE WEEK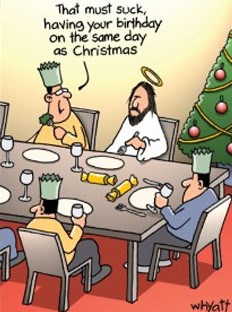 * * *
I was walking the dog along by the Thames when he slipped and fell in. A very small German man jumped in and saved him. He climbed out clutching the dog, handed him to me and said,
"Here is ze dog. Dry him off, keep him varm, give him some vitamin C and he vil be fine."
I said to him,
"Are you a little vet?"
"A little vet!?" he replied. "I'm bloody soaking!"
* * *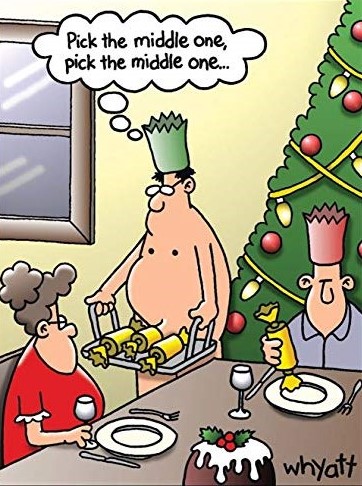 And if you're by train anytime before Christmas, spare a thought for this harassed train driver -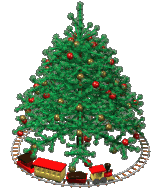 A few days after Christmas, a mother was working in the kitchen listening to her young son playing with his new electric train in the living room. She heard the train stop and her son said,
"All of you bast**ds who want to getoff, get off now, cause this is the last stop! And all of you bast**ds who are getting on, be quick about it, cause we're pulling out."
The mother went mad and told her son,
"We don't use that kind of language in this house. Now I want you to go to your room and you are to stay there for TWO HOURS. When you come out, you may play with your train, but I want you to use nice language."
Two hours later, the son comes out of the bedroom and resumes playing with his train. Soon the train stopped and the mother heard her son say,
"All passengers who are disembarking from the train, please remember to take all of your belongings with you. We thank you for travelling with us today and hope your trip was a pleasant one. We hope you will travel with us again soon."
She hears the little boy continue,
"For those of you just boarding, we ask you to stow all of your hand luggage under your seat. Remember, there is no smoking on the train. We hope you will have a pleasant and relaxing journey with us today."
As the mother began to smile, the child added,
"For those of you who are pissed off about the TWO HOUR delay, please see the b*tch in the kitchen."

THOUGHTS FOR THE DAY
Have we forgotten the true meaning of Christmas? You know, the birth of Santa.
There's only ever been one Christmas. The rest are anniversaries.
Is a kid who doesn't believe in Santa a rebel without a Claus?
Should we have a little solidarity this Christmas and don't have Brussels anywhere near the table?
And finally, for Christmas and for always -
Where there is light there is hope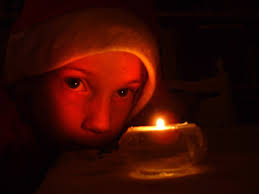 * * * * *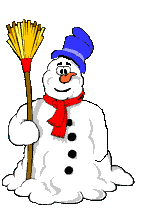 The Home We Called Sloane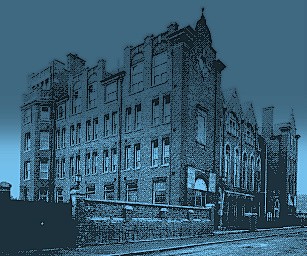 The Sloane building seen from Hortensia Road in 1908

The Sloane building was 100 years old in 2008, although it didn't actually start life as a boys' school until after the First World War, during which it served as a hospital. It still stands and many memories are, no doubt, ingrained in its walls along with the odd name and ribald comment. Who knows what the future holds, despite its Grade II listing on May 7th, 2002. Grade II listed buildings can be altered, extended, or even demolished, but only with Local Authority consent, so it may be that the building is considered historically or architecturally interesting enough for it's fabric to remain untouched. Some consideration may have been given to it having been the first purpose-built secondary school in London, and it is certainly one of only 3% of all ages of listed buildings that was built in the 20th century. Schools generally are seen as a good investment by developers because they're easy to convert. They are likely to be structurally sound because the authorities will have inspected them regularly to ensure they comply with Health and Safety requirements.

Sadly, Sloane Grammar School for Boys only lasted 51 years, from 1919-1970. John Binfield, in one of his poems writes -
... the school, with
All its past, was sucked into a huge
Turbulent sea of glass in Pimlico
And sank without trace. "full fathom five..
Sea nymphs hourly ring his knell.
Hark, now I hear them. Ding-dong bell".
Should the building survive in the form we all remember, there is still a chance that some of us will be around in 2019 to celebrate what would have been its centenary as a boys' school, had it remained in existence.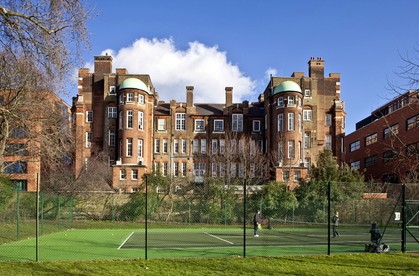 Sloane seen from the rear in 2014
* * *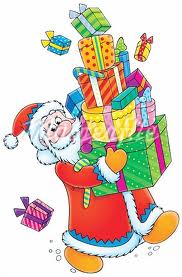 Whatever our own personal reasons for it doing so, the school will still haunt most of us even if it disappears altogether. With that tenuous link, here's a poem that I came across in a copy of The Cheynean -

The Ghost of Sloane


When London's asleep and the School very quiet,
No sound of footsteps, no sound of a riot,
No sound of even the shuffle of feet,
No sound of the creak of a pupil's seat,
Out of the darkness the ghost of Sloane
Awakes from rest with a sigh and a groan.
Then up he arises to haunt the School
Climbing the stairs in the guise of a ghoul.
He shuffles and clanks down each corridor
Into the classrooms where stand desks galore.
He examines each desk and checks the boys' work,
Allots ghostly marks in the dark and the murk.

If you ever lose books from out of your desk,
And the teacher upbraids you and calls you a pest,
Just tell him my story, however tall,
Of the white shrouded phantom that haunts the School Hall.

J. Hollingshead (3C)

As for us, the boys who used to attend our Chelsea school, we probably considered ourselves 'Chelsea men' but I doubt that many of fitted the description in this poem, written when he was in the 5th year by one time Sloane Schoolboy, A R Doubledee. I get the impression he didn't particularly approve of the 'Beatniks' of the late 50s and early 60s that he found himself sharing Chelsea with or, as he called them the 'Weirdies' -

The Weirdies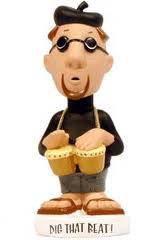 The Chelsea man is excessively queer,
He only drinks coffee and doesn't like beer.
He's always "chatting" the girls, and yet
This seems to make him "one of the set".

His unkempt chin and uncut hair
Go with his feet which are usually bare.
If he wears shoes, they've never got soles,
And he's usually found in Bohemian holes.

His outsize sweater is generally black
Contrasting well with his shorty mac.
He wears his clothing merely to show
That he can keep up with the boys of Soho.

To find a girl he doesn't look far,
But into the nearest coffee bar,
Where he's sure to meet a Bohemian "yob".
They're all from Chelsea - what a mob!

The girls with hair right down their backs
Wear irregular clothes that look like sacks.
They walk about wearing father's sweater:
I really don't see why he should let 'er.

Their gaudy clothes of reds and greens
Match up with the style of their men-friends' jeans.
Now that's how it goes with the latest style:
Girls on their faces make-up pile,
The men wear anything they can find -
I shouldn't stare, I should just act blind!

A.R. Doubledee (5b)
* * *


ANNOUNCEMENTS APPEAR BELOW
ONCE YOU'VE LOGGED IN